For any property, we know that location is the number one priority. With this in mind, we strive to add value to your property by creating highly interactive, customized illustrated maps that directly align with your core needs and points of interest. 
Terminal Warehouse
Illustrated Map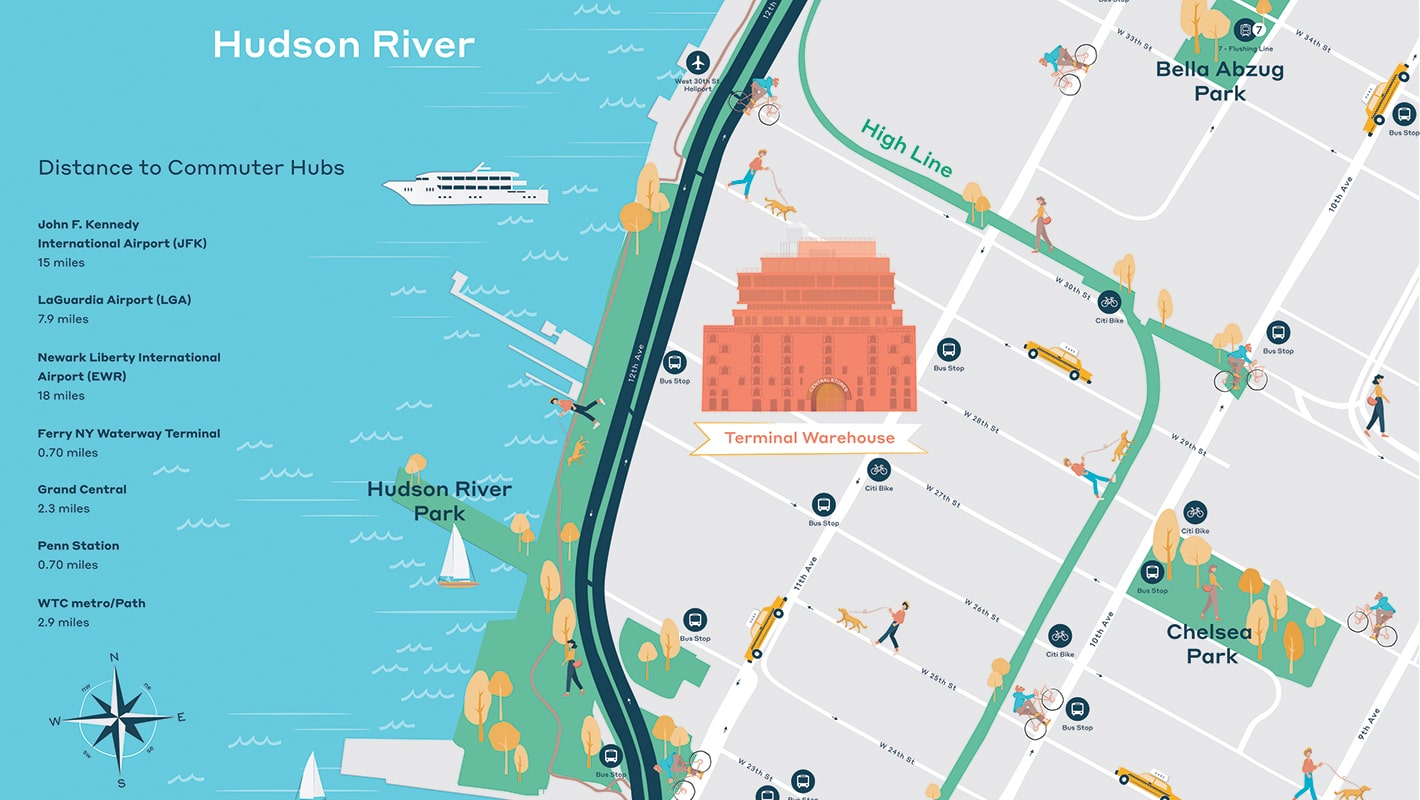 135W 54st
Illustrated Map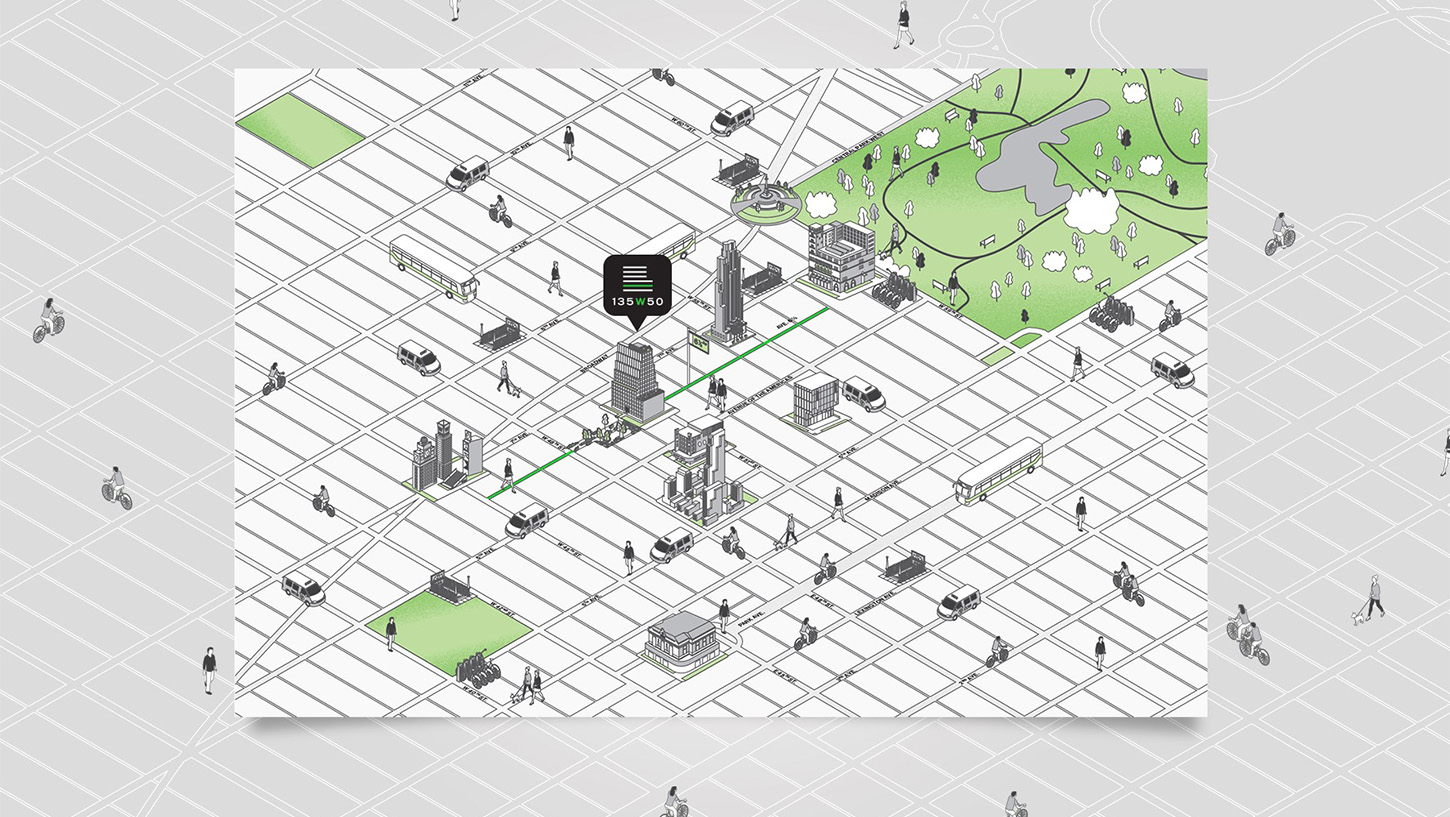 We know that location is a vital component to any project we take on. 
As such, we customize illustrated maps that reflect your brand, and highlight key geographic points of interest that increase value to your project and are relatable to your audience.